PGT WinGuard® Vinyl Single Hung Impact Window Installation
SKU: SH5500
We often complain about not getting enough light in our rooms. It's time now to transform a dull, pale-looking room into a bountifully bright and vibrant one! This Single Hung Impact-resistant Window will instantly become a magical wand for you. An ideal window should be magnanimous in appearance, complement the surroundings, protect your home from environmental disruptions and keep your family safe from intruders. Our Single Hung Impact-resistant window is a beauty with perfection and is suitable for all the distinctly designed houses. This window is a part of our Winguard collection possessing a movable bottom sash that slides open vertically. It has a constant force balance system for smooth and easy operation. A spiral balance system ensuring your convenience of use, SecureConnect integrated corner keys for added sash strength, tilt sash design for easy exterior cleaning, embedded tilt latch for added strength, stylish ComfortLift handles and beveled meeting rail that enhances the visual appeal of profile. Winguard Single Hung Window comes in different configurations including Radius and Archtops, Proview/oriel, Cottage, and Custom sashes. Windows come with a standard screen.
Options & Accessories
Configurations
Half Radius Top and Half Arch Top available Custom Sashes available for Proview/Oriel Sash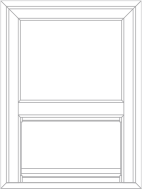 Proview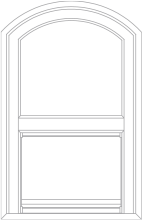 Radius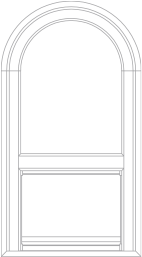 Arch Top
Frame Colors

White*

Beige

Black

Bronze
(Standard *)
Black is only available on the exterior of the frame. Custom finishes are also available. Please contact a dealer for more information.
Color swatches are for reference only. Ask your dealer about final color matching.
Product Option
Thermal Enhancements
Argon Gas
High Performance Low-E
Screen Types
1816 Charcoal or Gray
BetterVue
Premium Glass Options
Tempered Glass
Privacy Glass
Grid Features
Flat Grid (GBG)
9/16" wide or 13/16" wide
Contour Grid (GBG)
Traditional Simulated Divided Lite Grids
7/8" wide (exterior)
9/16" wide (interior)
Grid Options
Window Grid Styles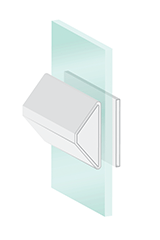 Raised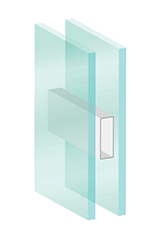 Flat Grid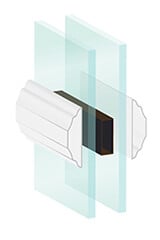 Traditional Simulated Divided Lite Grids