PGT Winguard® Vinyl Casement Installation
SKU: CA5540
Winguard Collection presents you with this Vinyl Casement Window. The window comes with egress hinge options and multi-point locking systems. After a long exhausting day of work, the only thing you need is a cup of coffee next to a glorious looking Vinyl Casement Window like this one! The window comes with a multi-point locking system for added strength and security, washable hinge, TrueHold heavy-duty hinge, and laminated insulating glass. It also possesses an egress hinge option and a nesting handle that doesn't interfere with window treatments. The is available in single vent or custom units including: - Single unit hinged for opening either left or right - Double unit hinged for opening one left and one right - Triple unit hinged for opening one left, one right and fixed center unit.
Options & Accessories
Configurations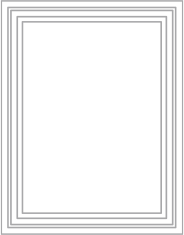 Casement
Frame Colors

White*

Beige

Black

Bronze
(Standard *)
Black is only available on the exterior of the frame. Custom finishes are also available. Please contact a dealer for more information.
Color swatches are for reference only. Ask your dealer about final color matching.
Product Option
Thermal Enhancements
Argon Gas
High-Performance Low-E
Premium Glass Options
Tempered Glass
Privacy Glass
Grid Features
Flat Grid (GBG)
9/16" wide or 13/16" wide
Grid between the glass
Contour Grid (GBG)
1" wide Grid between the glass
Traditional Simulated Divided Lite Grids
7/8" wide raised ogee applied to exterior and interior with 9/16" wide bronze shadow bar between the glass
Grid Options
Window Grid Styles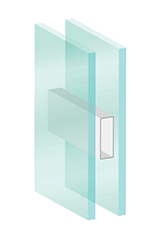 Flat Grid (GBG)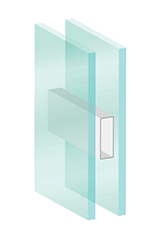 Raised / Flat Grid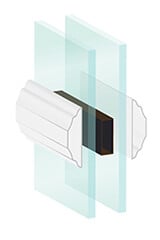 Traditional Simulated Divided Lite Grids