PGT Classicvue Max™ Aluminum Casement Installation
SKU: CA640
This‌ ‌Aluminum‌ ‌Casement‌ ‌Window‌ ‌is‌ ‌a‌ ‌showstopper‌ ‌from‌ ‌our‌ ‌ClassicVue‌ ‌Max‌ ‌collection.‌ ‌This‌ ‌window‌ ‌has‌ ‌various‌ ‌configurations‌ ‌options‌ ‌to‌ ‌choose‌ ‌from‌ ‌and‌ ‌each‌ ‌option‌ ‌incorporates‌ ‌a‌ ‌designer‌ ‌touch.‌ The‌ ‌Aluminum‌ ‌Casement‌ ‌Window‌ ‌comes‌ ‌with‌ ‌extraordinary‌ ‌features‌ ‌like‌ ‌a multi-point‌ ‌locking‌ ‌system,‌ ‌egress‌ ‌hinge‌ ‌standard,‌ ‌optional‌ ‌washable‌ ‌hinge‌ ‌for‌ ‌easy‌ ‌cleaning‌ ‌, etc.‌ ‌It‌ ‌is‌ ‌also‌ ‌hinged‌ ‌on‌ ‌the‌ ‌right‌ ‌or‌ ‌left-hand‌ ‌side‌ ‌and‌ ‌can‌ ‌be‌ ‌opened‌ ‌by‌ ‌turning‌ ‌a‌ ‌handle.‌ ‌The‌ ‌window‌ ‌features‌ ‌an optional‌ ‌fold-away‌ ‌handle‌ ‌which‌ ‌in‌ ‌turn‌ ‌will‌ ‌help‌ ‌you‌ ‌with‌ ‌easy‌ ‌window‌ ‌treatments.‌ ‌The‌ ‌Aluminum‌ ‌Casement‌ ‌Window‌ ‌is‌ ‌available‌ ‌in‌ ‌various‌ ‌configurations:‌ ‌
Single‌ ‌unit‌ ‌hinged‌ ‌for‌ ‌opening‌ ‌either‌ ‌left‌ ‌or‌ ‌right‌ ‌
Double‌ ‌unit‌ ‌hinged‌ ‌for‌ ‌opening‌ ‌one‌ ‌left‌ ‌and‌ ‌one‌ ‌right‌ ‌
Triple‌ ‌unit‌ ‌hinged‌ ‌for‌ ‌opening‌ ‌one‌ ‌left,‌ ‌one‌ ‌right‌ ‌and‌ ‌fixed‌ ‌center ‌unit.‌ ‌
The‌ ‌standard‌ ‌glass‌ ‌option‌ ‌available‌ ‌for‌ ‌this‌ ‌window‌ ‌is‌ ‌laminated‌ ‌glass‌ ‌and‌ ‌the‌ ‌window‌ ‌comes‌ ‌with‌ ‌a‌ ‌standard‌ ‌screen.‌ ‌
Options & Accessories
Configurations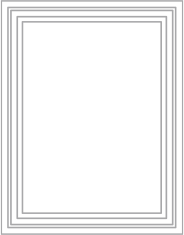 Casement
Frame Colors

White

Bronze
(Standard)
Color swatches are for reference only. Ask your dealer about final color matching.
Product Option
Thermal Enhancements
Argon Gas
High Performance Low-E
Screen Types
1816 Charcoal
2020 Screen mesh
Premium Glass Options
Insulating Glass
Tempered Glass
Privacy Glass
Grid Features
Raised / Flat Grid
1" wide raised muntin applied to exterior
1" wide flat bar applied to interior
Flat Grid (GBG)
9/16" wide flat grid between the glass
Grid Options
Window Grid Styles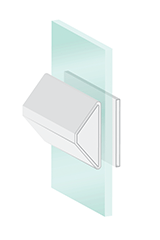 Raised / Flat Grid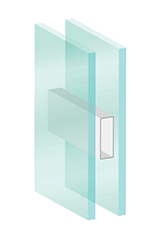 Flat Grid (GBG)