PGT ClassicVue™ Aluminum Single Hung Impact Window Installation
SKU: SH200
We present to you this gorgeously designed Aluminium Single Hung Window from our ClassicVue Collection. The window possesses a strong built and trendy look. Aluminum Single Hung Window is one of the star products of our ClassicVue collection. The window comes with a pretty design, movable bottom sash slides that open vertically, pre-tensioned spiral balance system that provides smooth opening and closing, Integrated Lift rails and Pass-through which is fundamentally for kitchen use and the sash closes on the countertop. ClassicVue Aluminium Single Hung Window comes in different configurations including Half Radius top, Half Arch Top, Proview, and Custom sashes. Windows come with a standard screen and Single Pane Glass Options.
Options & Accessories
Configurations
Half Radius Top and Half Arch Top available Custom Sashes available for Proview/Oriel Sash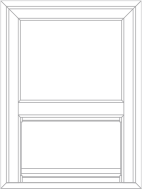 Proview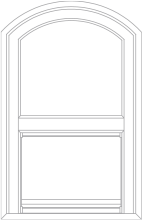 Radius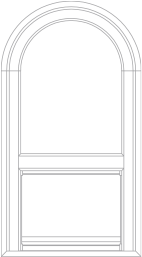 Arch Top
Frame Colors

White

Bronze
(Standard)
Color swatches are for reference only. Ask your dealer about final color matching.
Product Option
Thermal Enhancements
Argon Gas
High-Performance Low-E
Screen Types
1816 Charcoal
2020 Screen mesh
Premium Glass Options
Insulating Glass
Tempered Glass
Privacy Glass
Grid Features
Raised / Flat Grid
1" wide raised muntin applied to the exterior
1" wide flat bar applied to interior
Flat Grid (GBG)
9/16" wide flat grid between the glass
Grid Options
Window Grid Styles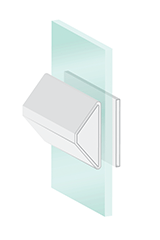 Raised / Flat Grid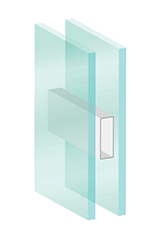 Flat Grid (GBG)