Are Impact Windows The Same As Hurricane Windows? The #1 Rated Impact Windows in Boca Raton, FL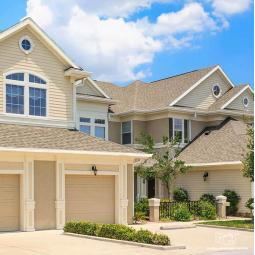 So, you've decided to take on the project of installing new windows in your home or investment property and need to decide what type to get. In this scenario, your home is located in Boca Raton, FL, where there's always a risk of hurricanes and inclement weather. You see people advertising "impact windows" and "hurricane windows" but aren't sure if they're the same thing. Are
impact windows
the same as hurricane windows? We are the best-rated provider and installers of impact windows in Boca Raton, Florida.
What are impact windows?
Impact windows are windows that are designed to withstand blunt force trauma and not spray glass upon impact. Often, these windows are glazed with a layer of film that holds the pieces of glass from causing injury inside the house. They have heavy-duty frames made from aluminum or PVC and the glass is much stronger. Impact windows look nearly the same as a normal window but, upon closer inspection, you can see the window looks much sturdier and there are fewer sounds coming from outside. There are many levels of impact windows, with some being able to withstand only small items without a lot of mass, while others are able to withstand the impact of a 2x4 piece of wood at 120 mph.
What are hurricane windows?
Hurricane windows are also designed to withstand high winds and the accompanying flying debris. They're made of similar materials as impact windows and will generally protect a home from a hurricane. We offer the number one tested and proven hurricane impact windows in Boca Raton, FL.
What's the difference between impact windows and hurricane windows?
To be honest, not a lot, since the terms are used interchangeably in the industry. People may call impact windows "hurricane-rated impact windows" or "storm windows" but they generally mean the same thing. Unless there's a special situation where a home is subject to unusual forces, like a home on the first tee of a golf course, you can use the word interchangeably. As always, the devil is in the details and you need to look at the fine print and determine your needs. If your window installation contractor says, "this window will stand up to anything," you should do your own research and look at its ratings.
How to pick the right impact window
We recommend choosing the top brands that are highly rated and well-reviewed. That way, there are likely to be more reviews and more data on how they stand up in real-world situations. We also recommend doing your own research online, looking at the manufacturer's website, and seeking out independent reviews. Do not blindly take the word of your contractor. Caner Impact Windows installs PGT and CGI windows because they can stand up to significant impacts and most hurricane wind. We encourage you to do your research independently of what we say and find the window that best suits your needs. If you need advice on picking the right impact windows, or you're ready to have some installed, please
contact Caner Impact Windows
. Our rates and level of service are second to none and we'll do our best to match or beat any offer you get.