PGT Winguard® Vinyl Casement Architectural Window Installation
SKU: PW5540
Feel‌ ‌safe‌ ‌with‌ ‌our‌ ‌cocoon-like‌ ‌Casement‌ ‌Architectural‌ ‌window‌ ‌that‌ ‌will‌ ‌protect‌ ‌you‌ ‌and‌ ‌your‌ ‌family‌ ‌from‌ ‌all‌ ‌the‌ ‌outside‌ ‌intruders,‌ ‌just‌ ‌the‌ ‌way‌ ‌a‌ ‌cocoon‌ ‌does‌ ‌for‌ ‌a‌ ‌butterfly.‌ ‌ The‌ ‌Casement‌ ‌Architectural‌ ‌Window‌ ‌comes‌ ‌with‌ ‌fixed‌ ‌(non-operable)‌ ‌windows‌ ‌used‌ ‌in‌ ‌conjunction‌ ‌with‌ ‌Casement‌ ‌or‌ ‌Awning‌ ‌Windows‌ ‌for‌ ‌matching‌ ‌sightlines.‌ ‌ The‌ ‌windows‌ ‌are‌ ‌available‌ ‌in‌ ‌a‌ ‌variety‌ ‌of‌ ‌sizes:‌ ‌
To‌ ‌provide‌ ‌the‌ ‌maximum‌ ‌amount‌ ‌of‌ ‌light‌ ‌entering‌ ‌the‌ ‌house‌ ‌
To‌ ‌serve‌ ‌as‌ ‌a‌ ‌standalone‌ ‌or‌ ‌companion‌ ‌window‌ ‌
‌ Twenty-five‌ ‌standard‌ ‌shapes‌ ‌or‌ ‌custom‌ ‌shapes‌ ‌are‌ ‌available.‌ ‌The‌ ‌standard‌ ‌glass‌ ‌option‌ ‌ available‌ ‌is‌ ‌laminated‌ ‌insulating‌ ‌glass.‌ ‌
Options & Accessories
Configurations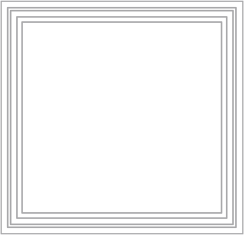 Picture
Frame Colors

White*

Beige

Black

Bronze
(Standard *)
Black is only available on the exterior of the frame. Custom finishes are also available. Please contact a dealer for more information.
Color swatches are for reference only. Ask your dealer about final color matching.
Product Option
Thermal Enhancements
Argon Gas
High Performance Low-E
Screen Types
1816 Charcoal
2020 Screen mesh
Premium Glass Options
Tempered Glass
Privacy Glass
Grid Features
Flat Grid (GBG)
9/16" wide or 13/16" wide
Grid between the glass
Contour Grid (GBG)
1" wide Grid between the glass
Traditional Simulated Divided Lite Grids
7/8" wide raised ogee applied to exterior and interior with 9/16" wide bronze shadow bar between the glass
Grid between the glass
Grid Options
Window Grid Styles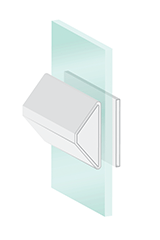 Raised / Flat Grid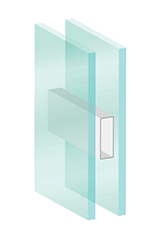 Flat Grid (GBG)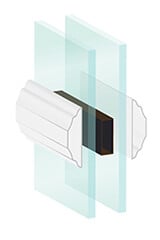 Traditional Simulated Divided Lite Grids