Elite® ES-EL200 Horizontal Roller / Sliding Window
SKU: ES-EL200
Elite ® ES-EL200
The ES-EL200 is a horizontal roller sliding window. This product ensures an easy and smooth opening allowing maximum ventilation. ES-EL200 can be used on a wide variety of applications.
Designed for the USA market
FEATURES
Hurricane Resistant
Configurations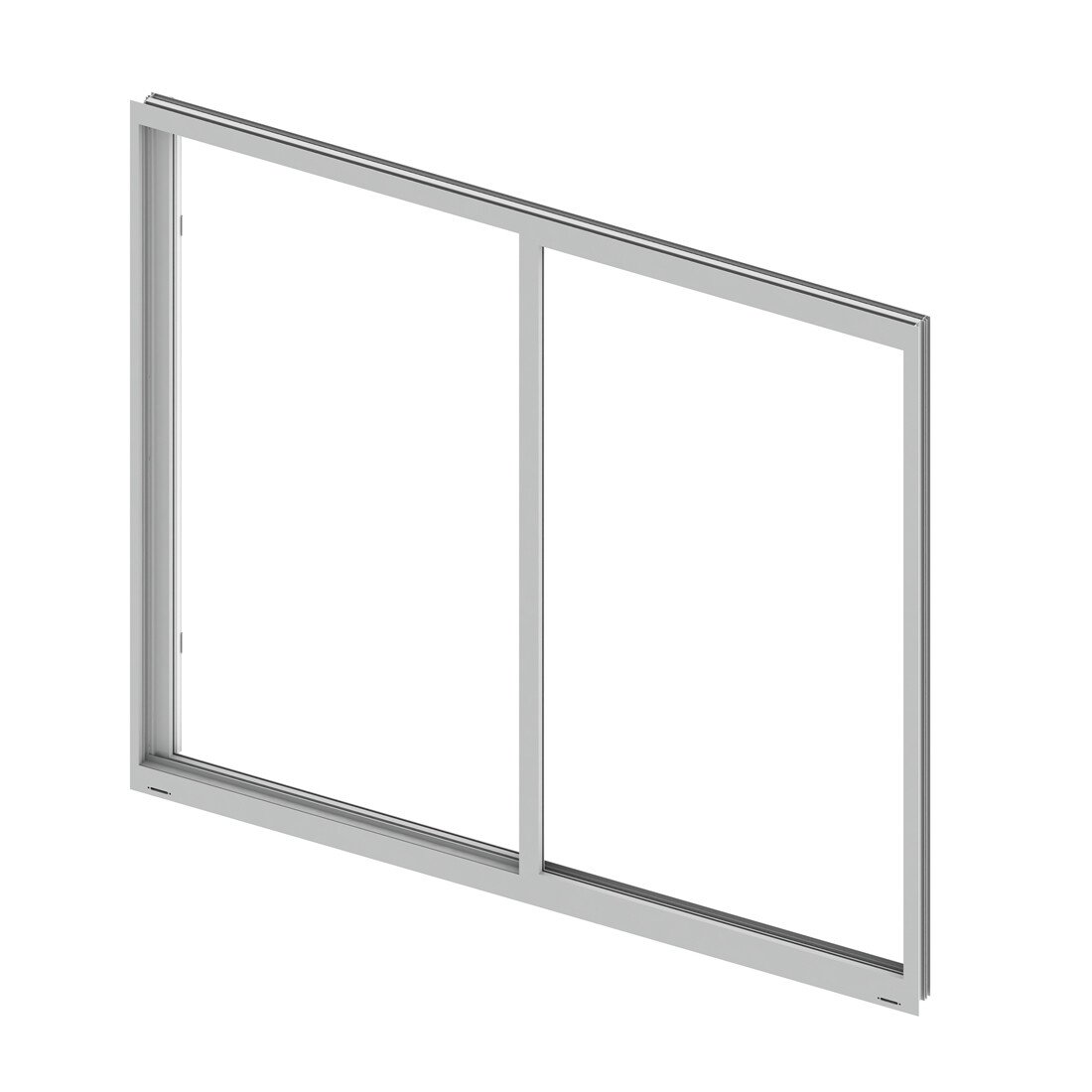 System Description
Large missile impact rated
Frame depth: 2 5/16"
Configurations: XO, OX or XOX
Designed for laminated, insulating and insulating laminated glass
Tested water infiltration: 10 psf
Tested design load: +80/-90 psf
Maximum size: 62" width x 75 15/16" height (2 panel) , 62" width x 110" height (3 panel)
U-value: 0.62 - IGU (1/8" SB70 + AS + 1/8" Clear + 0.090 PVB + 1/8" Clear) , 1.0 - LG (1/8" Clear + 0.090 PVB + 1/8" Clear)
Insulating laminated glass: 1/8"+ 3/8" AS + 1/8" + 0.090 Interlayer + 1/8" , 1/8" + 5/16" AS + 1/8" + 0.090 Interlayer + 1/4"
Laminated glass: 1/8" + 0.090 Interlayer + 1/8" , 1/8" + 0.090 Interlayer + 1/4"
Egress Size: 72 3/8" x 30 1/8" and 52" x 42 1/8"
SHGC: 0.24 on clear insulating laminated SB 70
Features
Flange frame for masonry, fin frame for wood construction or flush frame for concrete opening
Polyamide rollers with needle bearings
Spring latch at jamb or sweep lock options
Flange or fin frame for masonry and wood construction, flush frame for concrete openings
Saflex PVB, Kuraray PVB, Vanceva Storm and SentryGlas Plus interlayer options
Related Document
Impact Windows and Doors
Caner Impact Windows is collaborating with ES Windows, one of the most trusted manufacturers of impact windows in the industry. To put it simply, ES Windows makes some of the best impact windows and doors on the market. These windows and doors not only efficiently suit the needs of homeowners, contractors, and builders, but also provide protection from the severe winds, hurricanes, and tropical storms that are frequent in South Florida. Impact windows are the greatest option for minimizing noise, maintaining temperature control, and protecting your home from harsh weather, and our skilled professionals will install them for you without sacrificing your home's aesthetic value.