Reasons Why You Shouldn't Use Argon Gas In Impact Windows In Florida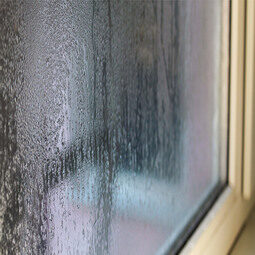 The decision to purchase new windows is significant; one to which you have likely given considerable thought. This upgrade is a major investment that will positively impact your property and keep you safer for years to come. Chances are, you have already begun to research the options and the process. Clearly, when you live in Florida, you are likely taking the weather into account; that said,
impact windows
are incredibly popular. There are many reasons why you shouldn't use argon gas in impact windows in Florida.
Knowing this, there are a number of other options available that you may be considering, one being the use of Argon gas-filled windows. Argon is a colorless and odorless gas that has become a popular form of window insulation across the country. Two of the primary benefits of using this gas include the fact that it increases energy efficiency and is excellent for soundproofing.
That said, it is not the right choice for everyone. In certain situations, it simply does not make sense. Property owners in Florida who are looking at installing impact windows may want to avoid using Argon. Some of the "cons" when it comes to Argon-filled windows include:
Price: Argon windows can be costly, and the savings you experience based on their energy efficiency may not be significant enough to compensate for your considerable cash outlay. Additionally, Argon does not repel the sun's rays, which can cause your home to be warmer; thus, the cost to cool your home can be higher. This is of particular concern to property owners in Florida, who have warm temperatures throughout the year, and particularly hot ones during the summer.
Leakage Issues: Leakage is a common issue with argon gas windows - but because the gas itself is colorless and odorless, property owners don't often realize it has occurred. Because glass expands and contracts, even well-sealed Argon-filled windows can leak.
Possible Condensation: Small gaps in the sealing of windows, which are always possible, can cause argon to escape and moisture to enter, causing condensation.
Clearly, for those looking to install impact windows in Florida, Argon may not be the best choice. You should always discuss your concerns with your vendor; they can elaborate on the issues for you.
Caner Impact Windows has been providing the highest quality, heavy-duty doors and windows to its clients since 2019. They have a reputation for excellence regarding customer service, reliable products, smooth installation, and product guarantees. Contact them today for more information on the best products for your home or business.