PGT WinGuard® Vinyl Sliding Glass Door Installation
SKU: SGD5570
Caner Impact Windows in Boca Raton, FL will install the PGT WinGuard SGD 5570® Impact Vinyl Sliding Glass Door in your house, townhouse or condo. This sliding glass door comes with features like Bypass or pocket door configurations, dual-point locking mechanism, heavy-duty tandem rollers, raised pull handles and hidden installation & assembly screws. One or more glass door panels move horizontally along the upper and lower tracks. It comes with standard and high-performance glass options including laminated-insulating glass and tempered glass. For uninterrupted views and a vibrant source of natural light, the doors possess expansions of up to 40'. It has panels up to 4' x 10' or 5' x 8'.
Options & Accessories
Configurations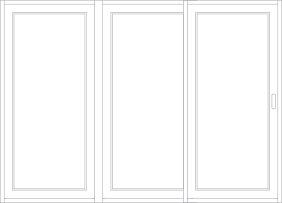 Sliding Glass Door
Frame Colors

White*

Beige

Black

Bronze
(Standard *)
Black is only available on the exterior of the frame. Custom finishes are also available. Please contact a dealer for more information.
Color swatches are for reference only. Ask your dealer about final color matching.
Product Option
Thermal Enhancements
Argon Gas
High-Performance Low-E
Screen Types
1816 Charcoal or Gray
BetterVue
Premium Screen Options
Heavy Duty Screen
Standard Screen
Grid Features
Flat Grid (GBG)
9/16" wide or 13/16" wide Grid between the glass
Contour Grid (GBG)
1" wide Grid between the glass
Traditional Simulated Divided Lite Grids
7/8" wide raised ogee applied to exterior and interior with 9/16" wide bronze shadow bar between the glass
Grid Options
Door Grid Styles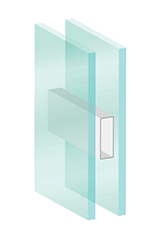 Flat Grid (GBG)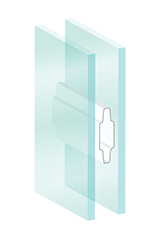 Contour Grid (GBG)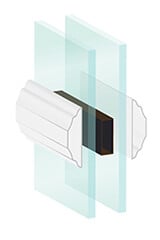 Traditional Simulated Divided Lite Grids