PGT WinGuard® Aluminum Preferred French Door Installation
SKU: FD750
A beautiful home needs a beautiful entrance. This Aluminum Preferred French Door will suit any home in the best way discovered. Winguard Collection presents Aluminum Preferred French Door. It comes with interesting features like a hinged-frame which surrounds a glass pane that extends almost to the full, A three-point stainless steel locking mechanism, prepped for European-style hardware and optional sidelines. The height of the door is such that it supports the weight of the door and also allows enduring optimal operation. Standard glass options available for this door are laminated-insulating glass and tempered glass.
Options & Accessories
Configurations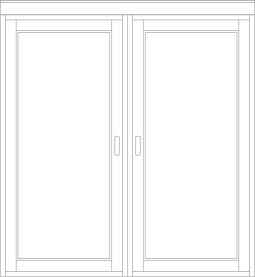 French Door
Frame Colors

White

Bronze

Clear Anodize
(Standard)
Custom frame colors are also available. Color swatches are for reference only. Ask your dealer about final color matching.
Product Option
Thermal Enhancements
Argon Gas
High Performance Low-E
Premium Glass Options
Laminated Insulating Glass (impact-resistant)
Privacy Glass
Grid Features
Flat / Flat Grids
1" wide flat bar applied to exterior
1" wide flat bar applied to interior
Flat Grid (GBG)
9/16" wide flat grid between the glass
Raised / Raised Ogee Grids
1" wide raised ogee applied to exterior
1" wide raised ogee applied to interior
Low Profile Simulated Divided Lite Grids
1" wide low profile ogee applied to exterior & interior
9/16" wide flat white grid between the glass
Grid Options
Door Grid Styles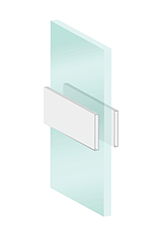 Flat / Flat Grids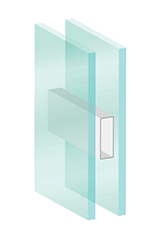 Flat Grid (GBG)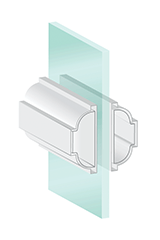 Raised / Raised Ogee Grids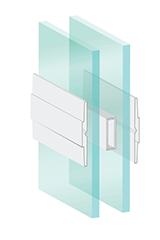 Low Profile Simulated Divided Lite Grids