PGT EnergyVue® Vinyl Sliding Glass Door Installation
SKU: SGD5470
The outer appearance of your house contributes a huge deal in forming an opinion about how it would be from the inside. Therefore you ought to have our Vinyl Sliding Glass Door installed at your entrance. The EnergyVue Collection presents to you Vinyl Sliding Glass Door. It is our pleasure in bringing forward this door to you as it has got the Crystal Achievement Award-winning design for Most Innovative Door. The door comes with features like Bypass or pocket door configurations, dual point locking mechanism, heavy-duty tandem rollers, raised pull handles and hidden installation and assembly screws. One or more glass door panels move horizontally along the upper and lower tracks. The door comes with high-performance options and has standard glass options including laminated-insulating glass and tempered glass. For uninterrupted views and a vibrant source of natural light, the doors possess Expansions of up to 40'. It has panels up to 4' x 10' or 5' x 8'.
Options & Accessories
Configurations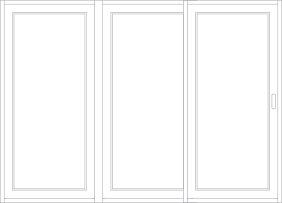 Sliding Glass Door
Frame Colors

White *

Beige

Black

Bronze
(Standard *)
Black is only available on the exterior of the frame. Custom finishes are also available. Please contact a dealer for more information.
Color swatches are for reference only. Ask your dealer about final color matching.
Product Option
Thermal Enhancements
Argon Gas
High Performance Low-E
Screen Types
1816 Charcoal or Gray
2020 Screen mesh
Premium Screen Options
Heavy Duty Screen
Standard Screen
Grid Features
Flat Grid (GBG)
9/16" wide or 13/16" wide Grid between the glass
Contour Grid (GBG)
1" wide Grid between the glass
Traditional Simulated Divided Lite Grids
7/8" wide raised ogee applied to exterior and interior with 9/16" wide bronze shadow bar between the glass
Grid Options
Door Grid Styles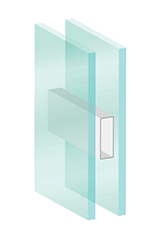 Flat Grid (GBG)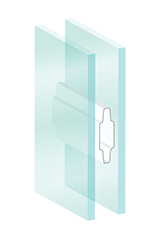 Contour Grid (GBG)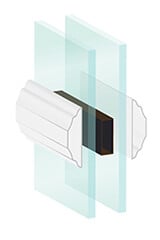 Traditional Simulated Divided Lite Grids