PGT EnergyVue® Vinyl Preferred French Door Installation
SKU: FD5455
Your house is pure bliss, so it should be your door. Install this Vinyl Preferred French Door at your entrance and make it look divine in every way. EnergyVue brings to you Vinyl Preferred French Door. It showcases features like a hinged-frame surrounding glass pane extending almost the full height of the door. It also possesses mechanically fastened corners, traditional panel joinery, multi-point locking system, stainless steel hinges, conventional 4-9/ 16" frame depth, optional sidelights, and solid cellular Vinyl material. Standard Glass options available for this door are laminated-insulating glass and tempered glass.
Options & Accessories
Configurations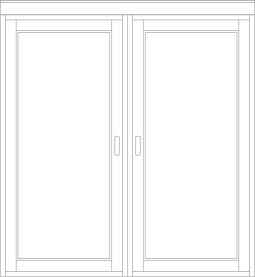 French Door
Frame Colors

White

Beige

Black

Bronze
(Standard)
Black is only available on the exterior of the frame. Custom finishes are also available. Please contact a dealer for more information.
Color swatches are for reference only. Ask your dealer about final color matching.
Product Option
Thermal Enhancements
Argon Gas
High Performance Low-E
Grid Features
Flat Grid (GBG)
9/16" wide or 13/16" wide Grid between the glass
Contour Grid (GBG)
1" wide Grid between the glass
Traditional Simulated Divided Lite Grids
7/8" wide raised ogee applied to exterior and interior with 9/16" wide bronze shadow bar between the glass
Grid Options
Door Grid Styles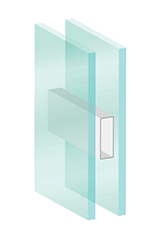 Flat Grid (GBG)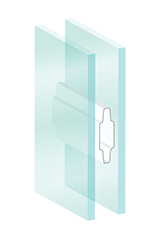 Contour Grid (GBG)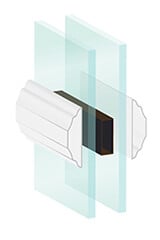 Traditional Simulated Divided Lite Grids