PGT ClassicVue Max™ Aluminum Preferred French Door Installation
SKU: FD650
A Door should be full of grandeur, beauty, and toughness. This Aluminum Essential French Door is a perfect blend of it. It comes in three color options along with a variety of designs. Winguard Collection presents to you the Aluminum Essential French Door. It has a hinged-frame surrounding the glass pane that extends almost to the full door height. It has a Pre-Hung which is available as a single or double door. This French Door possesses heavy-duty hinge for easy operation, optional sidelights, concealed dual-point locking system and is prepped for industry-standard hardware. Standard glass options include laminated-insulating glass and tempered glass.
Options & Accessories
Configurations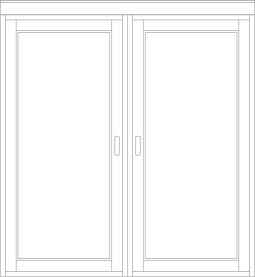 French Door
Frame Colors

White

Bronze
(Standard)
Custom frame colors are also available. Color swatches are for reference only. Ask your dealer about final color matching.
Product Option
Thermal Enhancements
Argon Gas
High Performance Low-E
Premium Glass Options
laminated-insulating Glass
Privacy Glass
Grid Features
Flat / Flat Grids
1" wide flat bar applied to exterior
1" wide flat bar applied to interior
Flat Grid (GBG)
9/16" wide flat grid between the glass
Raised / Raised Ogee Grids
1" wide raised ogee applied to exterior
1" wide raised ogee applied to interior
Traditional Simulated Divided Lite Grids
1" wide raised ogee applied to exterior and interior
9/16" wide flat grid between the glass
Grid Options
Door Grid Styles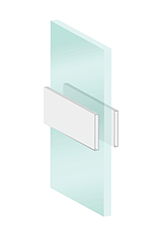 Flat / Flat Grids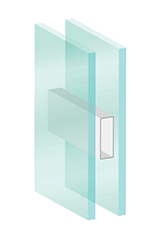 Flat Grid (GBG)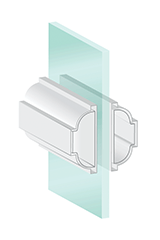 Raised / Raised Ogee Grids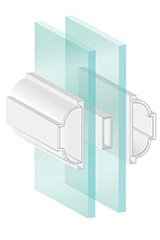 Traditional Simulated Divided Lite Grids