PGT Classicvue Max™ Aluminum Fixed Lite Architectural Window
SKU: AR7620A
ClassicVue‌ ‌Max‌ ‌collection‌ ‌has‌ ‌in‌ ‌the‌ ‌bucket‌ ‌for‌ ‌you‌ ‌this‌ ‌stunningly‌ ‌creative‌ ‌Aluminum‌ ‌Fixed‌ ‌Lite‌ ‌Architectural‌ ‌Window.‌ ‌It ‌comes‌ ‌in‌ ‌standard‌ ‌color‌ ‌options‌ ‌and‌ ‌architectural‌ ‌configuration.‌‌ ‌‌The‌ ‌ClassicVue‌ ‌Max‌ ‌Collection‌ ‌brings‌ ‌to‌ ‌you‌ ‌Aluminum‌ ‌Fixed‌ ‌Lite‌ ‌Architectural‌ ‌Window‌ ‌that ‌provides‌ ‌the‌ ‌maximum‌ ‌amount‌ ‌of‌ ‌light‌ ‌and‌ ‌can‌ ‌serve‌ ‌as‌ ‌a‌ ‌standalone‌ ‌or‌ ‌companion‌ ‌window.‌ ‌The‌ ‌window‌ ‌comes‌ ‌with‌ ‌installation‌ ‌screw‌ ‌covers‌ ‌for‌ ‌a‌ ‌clean‌ ‌and‌ ‌complete‌ ‌appearance.‌ ‌It‌ ‌has‌ ‌single-pane‌ ‌glass‌ ‌as‌ ‌a standard‌ ‌glass‌ ‌option.‌ ‌The‌ ‌popular‌ ‌Fixed‌ ‌Lite‌ ‌Architectural‌ ‌shapes‌ ‌include:‌ ‌
Half‌ ‌fan,‌ ‌fan,‌ ‌hexagon,‌ ‌full‌ ‌circle,‌ ‌oval,‌ ‌half‌ ‌hot‌ ‌dog,‌ ‌quarter‌ ‌circle,‌ ‌half‌ ‌eyebrow,‌ ‌half‌ ‌arch,‌ ‌elliptical,‌ ‌half‌ ‌elliptical,‌ ‌gothic,‌ ‌triangle,‌ ‌dog‌ ‌house,‌ ‌hot‌ ‌dog‌ ‌and‌ ‌among‌ ‌the‌ ‌common‌ ‌ones‌ ‌are‌ ‌trapezoid,‌ ‌arch,‌ ‌half-circle,‌ ‌eyebrow ‌, and‌ ‌quatrefoil.‌ ‌
</ul >
Options & Accessories
Configurations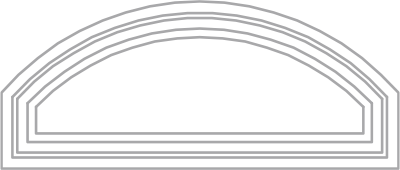 Architectural
Frame Colors

White

Bronze
(Standard)
Custom frame colors are also available. Color swatches are for reference only. Ask your dealer about final color matching.
Product Option
Thermal Enhancements
Argon Gas
High-Performance Low-E
Premium Glass Options
Privacy Glass
Insulating Glass
Tempered Glass
Grid Features
Raised / Flat Grid
1" wide raised muntin applied to the exterior
1" wide flat bar applied to interior
Flat Grid (GBG)
9/16" wide flat grid between the glass
Grid Options
Window Grid Styles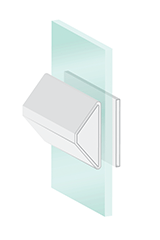 Raised / Flat Grid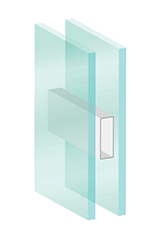 Flat Grid (GBG)