PGT ClassicVue™ Aluminum Essential Sliding Glass Door Installation
SKU: SGD2500
One can never go wrong with simplicity. Similarly, you can't go wrong with this Aluminum Essential Sliding Glass Door. ClassicVue brings to you Aluminum Essential Sliding Glass Door. It has one or more panels that move horizontally along the upper and lower tracks. It also possesses raised interior metal pull handle, recessed pulls and optional single point mortise lock with handle. Optional screens are available for this classic piece of the door. Standard glass options for this door include single pane glass and tempered glass. The maximum panel size is 4'w x 8'h. The maximum overall opening size is 32'w x 8'h.
Options & Accessories
Configurations
By-pass or pocket door 1 to 8 panels Countertop units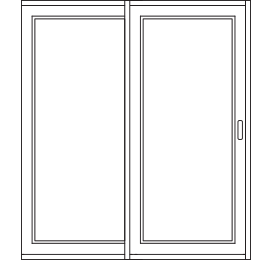 Sliding Glass Door
Frame Colors

White

Bronze
(Standard)
Color swatches are for reference only. Ask your dealer about final color matching.
Product Option
Thermal Enhancements
Argon Gas
High Performance Low-E
Screen Types
1816 Charcoal or Gray
2020 Screen mesh
Premium Screen Options
Standard Screen
Heavy Duty Screen
Premium Glass Options
Insulating Glass
Privacy Glass
Grid Features
Raised / Raised Ogee Grids
1" wide raised ogee applied to exterior
1" wide raised ogee applied to interior
Flat Grid (GBG)
9/16" wide flat grid between the glass
Grid Options
Door Grid Styles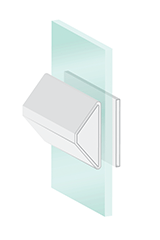 Raised / Flat Grids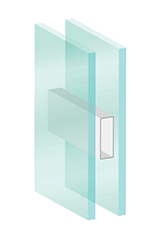 Flat Grid (GBG)